Please be sure to invite colleagues to the SOPE dinner meetings that are informative and fun!
Tuesday,  June 9, 2020 Annual Golf Tournament Kick-Off Luncheon
At the beautiful Glendale Country Club
                               13440 Main Street, Bellevue, WA 98005
                               After Lunch, Putting Contest @ 12:30 PM
                              RSVP by Thursday, June 5 to June@maritimerecruiters.com
At our regular membership meetings we do a 50/ 50 Cash draw and one or two raffle drawings.  There is also a "Pass the Hat" for the Children's fund.
          Social hour:   5:30-6:30
          Dinner,  meeting, and elections  6:30-8:00   
Any questions?  Please email secretary@sope-ps.org or any of the Board of Governors.
Please scroll down for additional dinner dates and event dates.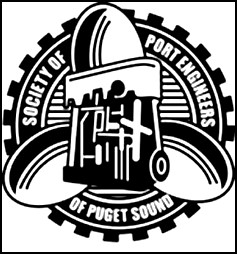 2020 General Member Meeting  & Event Dates:
Monthly dinner meetings are usually the 2nd Tuesday of the month and have confirmed most at Pyramid Alehouse; event dates are also listed below.
April 7    CANCELED
May 5        @  Pyramid Alehouse (tentative date )
 June 9      Golf Luncheon Location TBA   with putting contest
                    (no dinner meeting this month)
June 19    Golf Tournament event
July – no dinner meeting, no event
August  15  Annual Picnic at Vasa Park
September 8  @ Pyramid Alehouse
October 13     @ Pyramid Alehouse
November 10 @ Pyramid Alehouse
 December 8   Christmas Party (tentative date) Location TBA 
Hope you see you at the dinner meetings and events!
BOG Meetings: Last Tuesday of each month.
Location: Fyer Knowles
Meeting dates and locations are subject to change without notice.