Please be sure to invite colleagues to the SOPE dinner meetings that are informative and fun!
We're on summer break!  Join us at our Annual Picnic August 17th at Vasa Park

Next Membership meeting will be in September.  Details will be announced closer to the date.
Pyramid Alehouse

1201 First Avenue S
.
Seattle, WA 98134
Ample  FREE parking behind the restaurant
Dinner is $ 35.00 per person, we accept cash, checks, credit cards and email a receipt. 
We do a 50/ 50 Cash draw and one or two raffle drawings so be sure to bring cash
Pass the Hat for the Children's fund
Social hour:   5:30-6:30
Dinner,  meeting, and guest speaker 6:30-8:00   
Guest speaker topic:  an update on  the waterfront development and the Terminal 5 redevelopment.
Any questions?  Please email secretary@sope-ps.org or any of the Board of Governors.
Please scroll down for additional dinner dates and event dates.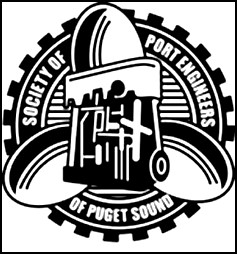 General Member Meeting  & Event Dates:
 June 11     informal Golf Luncheon in Bellevue; stay tuned for further details
June 28        Annual Golf Tournament, Northshore Golf course, Tacoma   9 AM start
July               no dinner meeting
August 17   Annual Picnic, Vasa Park, Bellevue  
                      RSVP required for adults & children under 17 years; Adults $ 20. Admission fee
Sept. 10      dinner meeting 
Oct  ~ 8       dinner meeting 
Nov 12        dinner meeting
Dec. 17       Christmas Gala,  Ivar's Salmon House, 401 NE Northlake Way, Seattle, WA 98105.
February 22, 2020    Man-of-the-Year event
                    Embassy Suites Hotel, Lynnwood, WA,
                    reserve your room before February 8th at a discounted rate.
 Check back again soon for all the events.  Thanks!
BOG Meetings: Last Tuesday of each month.
Location: Fyer Knowles
Meeting dates and locations are subject to change without notice.