Please be sure to invite colleagues to the SOPE dinner meetings that are informative and fun!
OUR NEXT MEETING IS TENTATIVELY SCHEDULED FOR MAY 5TH, 2020. 
PLEASE CHECK BACK FOR UPDATES.
Pyramid Alehouse

1201 First Avenue S
.
Seattle, WA 98134
Ample  FREE parking behind the restaurant
Dinner is $ 35.00 per person, we accept cash, checks, credit cards and email a receipt. 
We do a 50/ 50 Cash draw and one or two raffle drawings so be sure to bring cash
Pass the Hat for the Children's fund
          Social hour:   5:30-6:30
          Dinner,  meeting, and elections  6:30-8:00   
Any questions?  Please email secretary@sope-ps.org or any of the Board of Governors.
Please scroll down for additional dinner dates and event dates.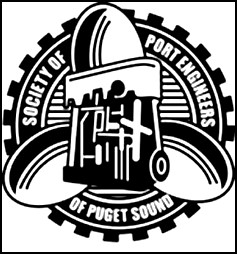 2020 General Member Meeting  & Event Dates:
Monthly dinner meetings are usually the 2nd Tuesday of the month and have confirmed most at Pyramid Alehouse; event dates are also listed below.
April 7    CANCELED
May 5        @  Pyramid Alehouse (tentative date )
 June 9      Golf Luncheon Location TBA   with putting contest
                    (no dinner meeting this month)
June 19    Golf Tournament event
July – no dinner meeting, no event
August  15  Annual Picnic at Vasa Park
September 8  @ Pyramid Alehouse
October 13     @ Pyramid Alehouse
November 10 @ Pyramid Alehouse
 December 8   Christmas Party (tentative date) Location TBA 
Hope you see you at the dinner meetings and events!
BOG Meetings: Last Tuesday of each month.
Location: Fyer Knowles
Meeting dates and locations are subject to change without notice.